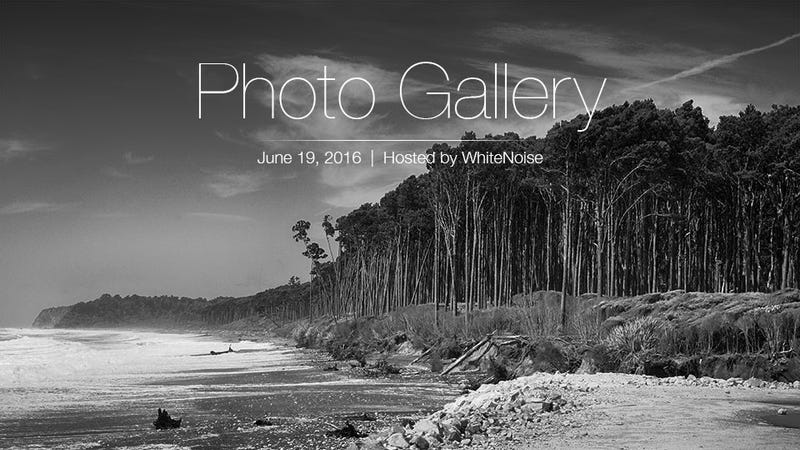 Welcome to the weekly Photo Gallery! Here, participants of any skill level are welcome to post photos they or their families took the week prior.

Feel free to post up to 10 photos of anything that are safe for work. It is up to you to share stories with your viewers. Rest assured, you don't have to be as good as Henri Cartier-Bresson to participate. Photo Gallery is not in any way a photography contest.
I will no longer delete Photo Gallery after one week. Some of the content may be educational for those new to photography. If you have any questions or need some advice, please don't hesitate to ask! 😃
On my third son's birthday, he and the twins were surprised with their own studio setup. AlienBees monolights ("studio strobes"), softboxes, umbrellas, and all. Boy, did the AlienBees keep them buzzing! The freedom of taking studio photos without my supervision not only swung open the door to their creativity, it ripped it off the hinges. I taught them some new lighting techniques for product photography and portraits and got out of their way. They took a good number of breathtaking portraits of themselves and their BFF, which I won't post here, and photos of small objects. Exciting! 😃
Header photo: My family and I rode our bicycles to this lovely beach spot for a picnic and a swim yesterday — photo taken by me

Nikon D810A and AF-S Nikkor 24-70/2.8 with yellow filter
Iron-rich basalt, an igneous volcanic rock that is molten lava that has solidified under intense heat and pressure. These red and orange spots are naturally occurring iron(III) oxide. That's rust for you non-science geeks — photo taken by my third son
Clypeaster rosaceus, a sea dollar commonly known as sea cookie, from the Clypeasteridae family. Did you know sea dollars are actually flattened, burrowed sea urchins? Yep. Cool, huh? — photo taken by Twin #2
Underside of the sea cookie. "Feel free to make butt jokes in the comments," Twin #1 said — photo taken by Twin #2
Mellita aclinensis, a sea dollar commonly known as keyhole sand dollar, from the Mellitidae family. We think this sand dollar was in its young stages when it died. The top center hole and the petal-like pattern aren't fully developed — photo taken by Twin #2
Melons Melo melo, a large D cup shell with a suggestive scientific name from the Victoria's Secret Volutidae family — photo taken by Twin #1
Teeny tiny glass fishing float. Fishermen used glass floats in various sizes and colors to keep their fishing nets and lines afloat back in the day. Now they use environmentally unfriendly foam floats and fluorescent orange and pink plastic and rubber buoys for better visibility. Loose glass floats can still be found today. I found this one in a river in Australia — photo taken by Twin #1
Strongylocentrotus purpuratus, a common Pacific purple sea urchin from the Strongylocentrotidae family. It was found washed up on the beach down the street earlier this year — photo taken by Twin #1
A friend of my dad's, who is a coin collector, wanted to hire my sons to take photos of valuable coins. I taught them a new lighting technique using a single key light. Like in photos 2 and 4 above, a small black panel was used to block some light to create graduated lighting. My parents gave them old, oxidized coins from countries they lived in and visited, to practice with.
The boys showed my dad's friend their proofs (trial photographic prints) and admitted to forgetting to clean the coins. He was impressed with the lighting and hired them. It will be their first gig! Woohoo! From left to right: UK (3¢), Ireland (1¢), West Germany (10¢), Denmark (5¢), and Spain (50¢). Click here for full size — photos taken by all three
Then the four of us decided to get creative with some mercury. I gave them some modern coins that wouldn't react with mercury (amalgamation).
Australia 20¢ coin (top left), New Zealand $1 coin (top right), and absolutely, absurdly useless coin that is often a subject of ridicule and overdue to go out of circulation (bottom) with drops of mercury on them. Rest assured, I handled the liquid metal with nitric gloves and the boys knew better than to touch it. Taking photos of mercury is more challenging than we thought, but we tried! Click here for full size — photos taken by Twin #2 and my third son
Pull up a chair, here are the technical details you asked for: My sons took the studio photos with their Nikon D600 and AF-S Micro-Nikkor 60/2.8 and AF-S Micro-Nikkor 105/2.8. The camera was mounted on Gitzo G2270M pan/tilt head attached to Gitzo GT2541EX tripod to allow for flexibility of camera angles. Remote was used to trigger the camera for improved sharpness. Due to the lack of a PC terminal on the camera to fire the monolights, they were fired wirelessly via Pocketwizards (radio slaves). The photos were processed in Nikon Capture NX-D and cleaned up and cropped in Adobe Photoshop CS6.
Photos 1-5: Subjects were placed on a clear glass elevated above the black background. Reflections on the glass were eliminated with the right camera and light angles. AlienBees B1600 640W/s monolight with a softbox—for soft, low contrast lighting—was used as a key light. AlienBees B800 320W/s monolight with a DIY snoot—for a small circle of harsh direct light—was used to add highlights. Black and white panels clamped to boom arms on light stands were used to block stray light and to bounce some light (fill light).
Photos 6-7: Subjects were placed on a mirror in which reflected the white background. B1600 with a softbox was used as a key light. AlienBees B400 160W/s monolight with a reflector was used as a background light. The second light was used to maximize the whiteness of the white background. A white panel clamped to a boom arm on a light stand was used to bounce some light (fill light).
Photos 8-9: Subjects were placed on a clear glass elevated above the white background. Reflections on the glass were eliminated with the right camera and light angles. B800 with a DIY snoot was used as a key light. Due to mercury's mirror-like nature, the camera and table were covered with a black cloth to prevent the metal from reflecting its surrounding. The coins were photographed individually and straightened and put together in Photoshop.
Let's conclude this post with a What The Duck comic strip! 😃